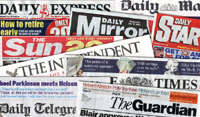 CatLea in the Press
Admin
Biographie
ACHTUNG TEXT WIRD NOCH VERBESSERT :o) Schon immer liebte ich die Musik und Kunst. Ich bin in Ex-Jugoslawien geboren und in Deutschland und teils in Grossbritanien aufgewachsen. Im Musikunterricht wurde ich sehr oft aufgefordert zu singen als auf irgendwelche Theoriefragen zu antworten. Alle meine Lehrer waren angetan und die Schüler haben begeistert applaudiert. Ich fühlte mich hervorragend, einzigartig als wäre ich ein Star.
Mit 13 träumte ich davon ein Superstar zu sein. Ich übte englische Songs ein obwohl ich zu dieser Zeit kein einziges Wort Englisch verstand...
Mit 15 habe ich meine Mutter überzeugt mir zu erlauben Privatstunden zu nehmen.
Anfangs mochte sie diese Idee überhaupt weil der Privatlehrer viel zu teuer für meine leeren Taschen war. Zum Glück war ich schon immer ein Rebell und wollte immer unabhängig sein und verdiente mein Geld selbst. Auf jeden Fall war das Geld immer ein großes Problem aber meine Entscheidung stand fest. Ich nahm weiterhin Gesangsunterricht.
Zur gleichen Zeit begann ich mit Ballett, Jazz und Modernem Tanz.
In August 1999. zum ersten mal habe ich mit dazu entschlossen ein professionnelles Album aufzunehmen. Emotional war das sehr schwer für mich da mein Land Serbien damals bombardiert wurde. Mein Cousin und seine Kameraden wurden durch die Bomben in einem LKW als sie Wache hielten getötet. Nur ein einziger hat überlebt. So nahm ich all mein Ersparnis und bin nach Belgrad gefahren. Ich lernte einige Musiker kennen und nahm zehn Songs auf. Das Album "Čuvaj se" wurde geboren.
2005. haben Rainer Wetenkamp und ich beschlossen unsere eigenen Songs zu produzieren. Er komponierte, machte Arrangements und produzierte. Ich schrieb alle Texte. Bis jetzt haben wir drei der Lieder aufgenommen: "Illusion", The Heat" und "I See a Light".
Ich habe damit fortgefahren Texte zu schreiben und Rainer hat dazu wunderschöne Melodien komponiert. Wir hoffen bald einige dieser Songs aufzunehmen.
Zur Zeit arbeite ich als Sängerin, Tänzerin und Choreographin. Außerdem gebe ich Gesangs-, Tanz- und Schauspielunterricht für Anfänger und Profis.
Seit ich klein bin bis jetzt hatte ich sehr viele verschiedene Auftritte in Theatern, Diskotheken und TV gehabt.
Auch wenn ich nicht weltberühmt bin hörte ich nie auf an mir zu arbeiten. Ich hörte nie auf eine Künstlerin zu sein. Das Leben selbst inspiriert mich jeden Tag. Bis jetzt habe ich alles selbst gemanagt. Obwohl mich einige Menschen unterstützten hatte ich immer noch keinen größeren Erfolg. Viele wollen mich gar da oben sehen. Sie wollen mich sogar darin stoppen überhaupt zu expandieren. Mir ist klar, daß ich sehr einflußreiche Menschen brauche um meinen Kindheitstraum wahr zu machen. Keiner schafft solch eine große Kariere alleine.
Mein Motto lautet: Lernen aus der Praxis. Die schwerste aber die beste Schule ist das Leben selbst.
Jemand muss nicht der Erste sein und auf keiner Topliste stehen um ein Gewinner zu sein.
Die Antwort ist: GIB NIEMALS AUF.
Singing Performances:
ROYAL MINK FASHION SHOW - singing for Countess of Austria (Gräfin aus Salzburg) Marianne Sayn-Wittgenstein-Sayn
Arty Café, Munich
Galerie Arka, Munich (Klaus Netzle's Art Exibition)
Globus, Munich (performed with Miki Jevremović)
Hotel Bayerischer Hof, Munich (performed with Naomi Isaacs)
Jazz Club Unterfahrt, Munich (performed with Diane Bolden)
Josephskirche (=Church), Munich
Nachtcafe, Munich
Serbian Church Community: Benefit Concert with Bata Ilić
Musicals:
Carl Orff Saal Munich:
Chicago (Playing Part: Hunjak, Directed by Hannelore Grey)
Performed in several musicals with the Bolschoi Ballet at the Antalya Theatre, Turkey:
Elisabeth (Ballet Ensemble, Choir)
Joseph (Ballet Ensemble, Choir)
Les Miserables (Bride, Citizen)
Miss Saigon (Ballet Ensemble, Choir)
Phantom of the Opera (Ballet Ensemble, Choir)
Starlight Express (Ballet Ensemble, Choir)
Dance Performances:
ABC Dance Studios, Munich
Amphitheatre at the English Garden, Munich
Anton Fingerle Bildungszentrum: Ballet Performance, Choreography by Janet Janus
Bel Etage, Munich
Black Box Gasteig, Munich: Showcase
Boston Theatre, USA: Dance Performance with Sallee Slagle
Gaertnerplatz Theatre, Munich: Ensemble Dancer with Choreographer Ivo Wagner
Raeter Festival, Munich (Heimstetten): Neoclassical Dance Company, Choreography by Mpambo Wina
Reitschule, Munich
Seehaus, Munich
Studio Clown Breuer, Munich
Terminal Airport Party Zone, Munich
Theater an der Leopolodstrasse, Munich
Weilheimer Theater, Weilheim: Homage
Wolf Ferrari Haus, Munich Ottobrunn
The English Garden, Munich: Performed at the Radio Gong Party with singer Timur Karakus
Community Gruenwald: Magic Show with Joachim von Zimmermann
On TV:
German TV - PRO 7: Guest at Arabella Kiesbauer Show
German TV - PRO 7: TV Movie "Déjàvu"
German TV - RTL: "Geheime Geschichten" (Secret Stories)
German TV - TV weiß blau: "Weissblaue Geschichten" (White Blue Stories)
German TV - ZDF: BRAVO TV
German TV - ZDF: "Die bessere Hälfte" (The Better Half) with Guenther Jauch
German TV - ZDF: "Wetten dass...?" with Thomes Gottschalk (guest star Michalel Jackson)
German TV - Sat1 "Lenßen und Partner"
Serbian TV - RTS: "Ovo je Srbija" ("This Is Serbia") with moderator Zika Nikolic
Macedonian TV - Sitel Sat: "1 & 2" with moderator Dragan Vucic
Serbian TV - Kosava: "Music Fantastic" with moderator Nolle
Serbian TV - Pink: "Tragac" Aca Lukas
Serbian TV - Most: "Kobasicijada"
Serbian TV - Apolo
Montenegrian TV - Elmag
Serbian TV - Galaksija
Serbian TV - Kosmos
Serbian TV - KTV Zrenjanin
Serbian TV - Melos, Novi Sad
Bosnian TV - Hit Brcko
Serbian TV - SOS
Genion O2 - Advertising Film: Shooting with Franz Beckenbauer
On Air:
In Serbia:
Radio 100, Radio 101, Radio 5, Radio Apolo, Radio Belgrade, Radio Cacak, Radio Ekos, Radio Futog,
Radio Hit, Radio Kac, Radio Kec, Radio M, Radio Novi Sad, Radio Planeta, Radio Roda, Radio Santos
Radio Signal, Radio Sport FM, Radio Srbobran, Radio Ub, Radio Vidovdan, Radio Vrdnik, Radio Zabac
Radio Zvezdara etc.
In Bosnia:
Radio Hit Brcko, BN etc.
In Macedonia:
RTV Prilep, Radio Holidej etc.
In Germany:
Radio Lora, Bayerischer Rundfunk, Radio Gong
Fashion Shows
for Escada and Royal Mink, BMW Munich
Mode Hairstyling for Vidal Sassoon in London
No. One at Singing Competition in Munich