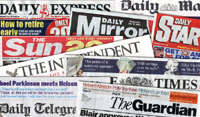 CatLea in the Press
Admin
Biography
In my life I was always into music and art. I was born in former Yugoslavia, raised in Germany and partly in Great Britain. In school I was rather asked to sing than to give answers to any theory questions. All music teachers liked my singing and my classmates applauded. I felt so gorgeous and special, like a shining star.
At the age of 13 I dreamed of being a superstar. I rehearsed my favourite English songs although at this time I didn't understand even a single word… At the age of 15 I finally convinced my mother to give me permission for studying vocal coaching.
At first, she didn't like the idea because all private teachers were too expensive for my empty pockets.
Luckily I preferred to stand on my own two feet and was already earning little money. Of course, money was a big problem but my decision was much stronger. So I kept taking singing lessons and at the same time I started with Ballet, Jazz, Modern Dance.
In August, 1999. I decided to record my first professional album. Emotionally this was a very hard time because my country Serbia was bombed just two months ago. My cousin and several of his colleagues were killed by the bombs while on duty as a security team in a track, close to a hospital in Belgrade. Only one of them heard the bombs and saved his life. Although heavy hearted I took all my savings and went off to Belgrade. I met a few musicians and recorded ten songs. That is how my debut album "Čuvaj se"was born…
In 2005. Rainer Wetenkamp and I recorded three new songs in English. He did all the compositions, arrangements and production. I wrote all the lyrics and have sung all the lead and backing vocals. I wrote "Illusion", "The Heat" and "I See a Light".
2010. I wrote the song "Illusion" in Serbian "Iluzija".
I wrote about ten more songs in English and Rainer composed some really nice melodies. I hope we will finish "Where Is My Home" soon.
At present I work as a singer and dancer to my own choreographies. Since I was little up to now I had plenty of various performances in theatres, discotheques and TV. All this experience made it possible for me to regularly offer professional training in singing, dancing and acting.
Although I am not a world star I never stopped working, I never stopped being an artist. Life inspires me every day. Up to now I have managed my career all by myself. Although some people supported me in a way I did not have my breakthrough. I am aware of the fact that I really need powerful people in order to achieve my child goal. Nobody can manage such big career doing all themselves .
My motto is: Learning by doing. The hardest but the best school is Life.
One does not have to be the first or on top of the list to be a winner. Important is how I feel inside.
My answer is: NEVER GIVE UP.
Singing Performances:
ROYAL MINK FASHION SHOW - singing for Countess of Austria (Gräfin aus Salzburg) Marianne Sayn-Wittgenstein-Sayn
Arty Café, Munich
Galerie Arka, Munich (Klaus Netzle's Art Exibition)
Globus, Munich (performed with Miki Jevremović)
Hotel Bayerischer Hof, Munich (performed with Naomi Isaacs)
Jazz Club Unterfahrt, Munich (performed with Diane Bolden)
Josephskirche (=Church), Munich
Nachtcafe, Munich
Serbian Church Community: Benefit Concert with Bata Ilić
Musicals:
Carl Orff Saal Munich:
Chicago (Playing Part: Hunjak, Directed by Hannelore Grey)
Performed in several musicals with the Bolschoi Ballet at the Antalya Theatre, Turkey:
Elisabeth (Ballet Ensemble, Choir)
Joseph (Ballet Ensemble, Choir)
Les Miserables (Bride, Citizen)
Miss Saigon (Ballet Ensemble, Choir)
Phantom of the Opera (Ballet Ensemble, Choir)
Starlight Express (Ballet Ensemble, Choir)
Dance Performances:
ABC Dance Studios, Munich
Amphitheatre at the English Garden, Munich
Anton Fingerle Bildungszentrum: Ballet Performance, Choreography by Janet Janus
Bel Etage, Munich
Black Box Gasteig, Munich: Showcase
Boston Theatre, USA: Dance Performance with Sallee Slagle
Gaertnerplatz Theatre, Munich: Ensemble Dancer with Choreographer Ivo Wagner
Raeter Festival, Munich (Heimstetten): Neoclassical Dance Company, Choreography by Mpambo Wina
Reitschule, Munich
Seehaus, Munich
Studio Clown Breuer, Munich
Terminal Airport Party Zone, Munich
Theater an der Leopolodstrasse, Munich
Weilheimer Theater, Weilheim: Homage
Wolf Ferrari Haus, Munich Ottobrunn
The English Garden, Munich: Performed at the Radio Gong Party with singer Timur Karakus
Community Gruenwald: Magic Show with Joachim von Zimmermann
On TV:
German TV - PRO 7: Guest at Arabella Kiesbauer Show
German TV - PRO 7: TV Movie "Déjàvu"
German TV - RTL: "Geheime Geschichten" (Secret Stories)
German TV - TV weiß blau: "Weissblaue Geschichten" (White Blue Stories)
German TV - ZDF: BRAVO TV
German TV - ZDF: "Die bessere Hälfte" (The Better Half) with Guenther Jauch
German TV - ZDF: "Wetten dass...?" with Thomes Gottschalk (guest star Michalel Jackson)
German TV - Sat1 "Lenßen und Partner"
Serbian TV - RTS: "Ovo je Srbija" ("This Is Serbia") with moderator Zika Nikolic
Macedonian TV - Sitel Sat: "1 & 2" with moderator Dragan Vucic
Serbian TV - Kosava: "Music Fantastic" with moderator Nolle
Serbian TV - Pink: "Tragac" Aca Lukas
Serbian TV - Most: "Kobasicijada"
Serbian TV - Apolo
Montenegrian TV - Elmag
Serbian TV - Galaksija
Serbian TV - Kosmos
Serbian TV - KTV Zrenjanin
Serbian TV - Melos, Novi Sad
Bosnian TV - Hit Brcko
Serbian TV - SOS
Genion O2 - Advertising Film: Shooting with Franz Beckenbauer
On Air:
In Serbia:
Radio 100, Radio 101, Radio 5, Radio Apolo, Radio Belgrade, Radio Cacak, Radio Ekos, Radio Futog,
Radio Hit, Radio Kac, Radio Kec, Radio M, Radio Novi Sad, Radio Planeta, Radio Roda, Radio Santos
Radio Signal, Radio Sport FM, Radio Srbobran, Radio Ub, Radio Vidovdan, Radio Vrdnik, Radio Zabac
Radio Zvezdara etc.
In Bosnia:
Radio Hit Brcko, BN etc.
In Macedonia:
RTV Prilep, Radio Holidej etc.
In Germany:
Radio Lora, Bayerischer Rundfunk, Radio Gong
Fashion Shows
for Escada and Royal Mink, BMW Munich
Mode Hairstyling for Vidal Sassoon in London
No. One at Singing Competition in Munich